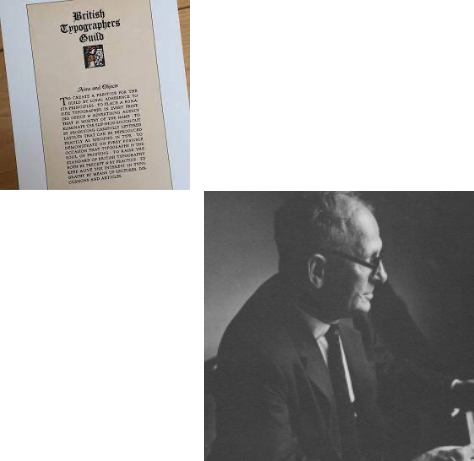 1920s
Founded in 1928 by Vincent Steer, ISTD has pioneering roots. From as early as 1911 Steer described himself as an "advertising typographer" on his business card. His background in printing had given him the opportunity to observe the trade in America, and he astutely recognised the need and potential for the creative typographer's skills in a world where most 'design' was carried out through compositors' layouts. He was determined to develop the profession of typography in the UK and, to that end, brought together six other like-minded colleagues, Alfred Vernon, T. Wilson Philip, Stanley Haytor, Charles Hoath, Arnold Jones and Edward Burrett for the first meeting of the British Typographers Guild, held at an Italian restaurant in Holborn, London.
1930s
Steer's book Printing Design and Layout was published in 1934. Described as the "typographer's bible," and a powerful case for the profession of typography, it sold some 18,000 copies over the following 20 years, and was subsequently translated into several languages. The Guild was a pioneer in education, holding examinations in typography long before the City and Guilds Institute. Also ahead of its time, the Guild instigated a series of lectures on typography and type design, delivered by a variety of speakers.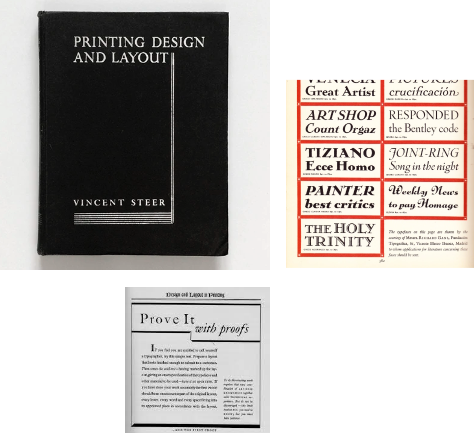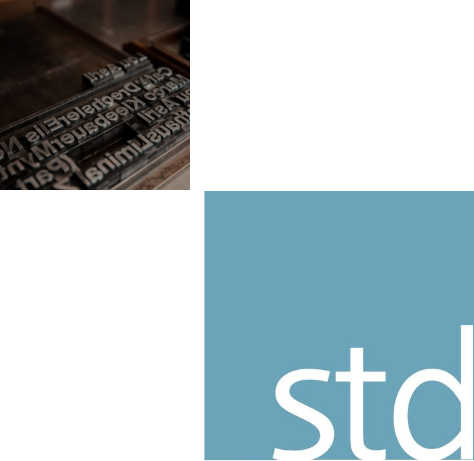 1950s
By the early 1950s the scope of typography had widened, and graphic designers began to take on a more leading role in preparing material for print. In 1953 the Guild felt it was time for a change of approach, and so adopted the title Society of Typographic Designers, STD, opening its ranks to those graphic designers whose work reached its high standards.
1960s and 1970s
These decades saw the greatest development in the graphic arts, with the move away from metal type towards filmsetting and photocomposition. STD maintained its members' awareness of future trends in the industry, including the gradual change from the dominance of a technical craft towards creative graphic design. Keith Murgatroyd, elected president in 1969, published Modern Graphics where, in the last chapter he foresaw the future influence of computer graphics. At the same time the Society adopted a new constitution, coinciding with the launch of the official STD journal Typographic. It was also a period of intense debate on graphic design education and, as a result, in 1975 STD launched a pilot scheme to enable students to gain recognition as associate members. This was the start of the annual Student Assessment which has continued every year since.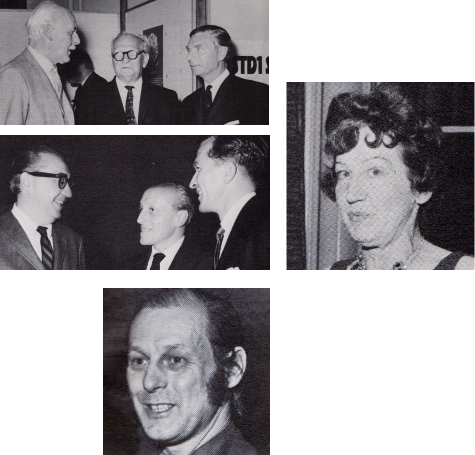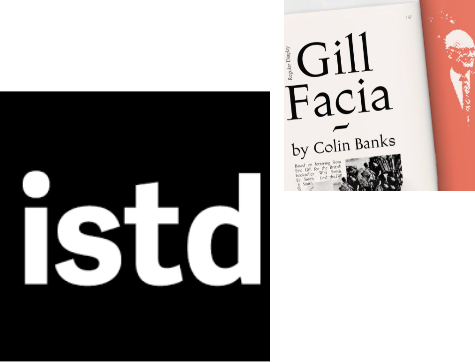 1990s
Some 20 years on, president Colin Banks instigated a further name change to recognise the Society's growing influence in other countries. Following a ballot of all members STD became the International Society of Typographic Designers, ISTD.
Today
Recognised as the authoritative professional body for typography worldwide, ISTD has come a long way since that first meeting of the Guild. Its founders would perhaps be surprised at the status and outreach achieved, but would surely be gratified to see that the principles that drove them have not lost their relevance, and that ISTD keeps sight of its original remit "... to bring together in friendship and mutual help, all those with a love of the printed word."
What Steer could not have foreseen nearly a hundred years ago was the development of desktop and digital publishing, and the importance of words on-screen. These are now among many significant challenges to the quality of typography that informs us all.
Steer's ethos still resonates today, as the Society works closely with education and industry to deliver major projects and events that strive to promote and sustain design standards. With the ever-broadening role of the graphic designer and rapid changes in technology and media, there is an even greater need to share information and experience with members, educators and students, the wider industry and related organisations.