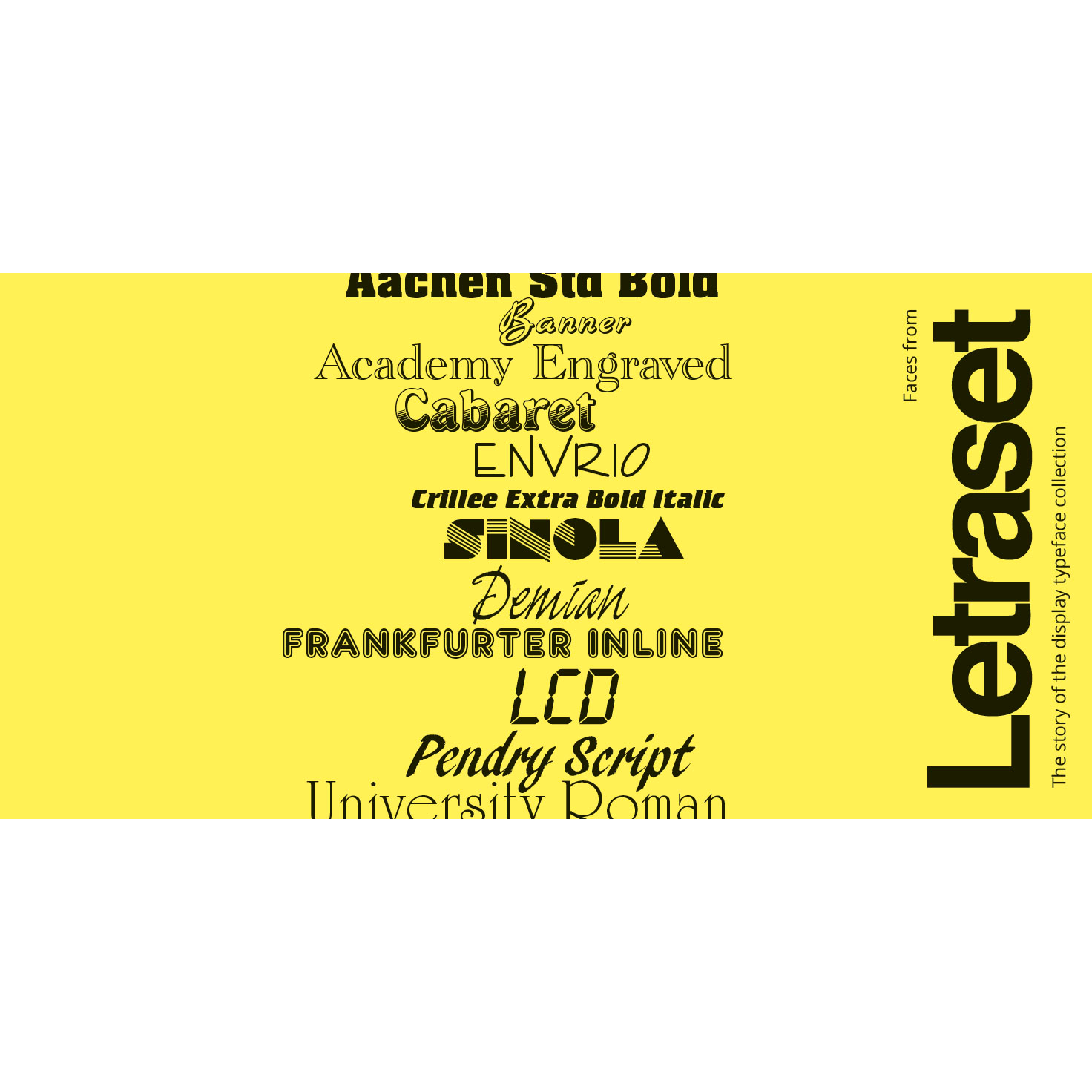 The complete illustrated catalogue of the display typefaces designed at Letraset during 50 years.
This publication sets out the definitive list of typefaces released by Letrase, along with biographies of the designers who created them; and a brief history of the Letraset design studio. 
Researched and written by Mike Daines FISTD. 
Published by E-Lexicons in conjunction with ISTD.